Knoxville CocoaHeads
Welcome to the CocoaHeads chapter of Knoxville, TN! CocoaHeads is a global community for discussing macOS, iOS, watchOS, tvOS, and the Swift programming language. Meetings in Knoxville are held on the last Monday of the month from 6:30-8:30pm at the Technology Cooperative. Visit the links below to learn more about the Knoxville group. The global CocoaHeads website is available here.
Calendar - Subscribe to our calendar for upcoming events.
Twitter - Upcoming presentations and other announcements are posted on our Twitter feed.
GitHub - Presentations and other material discussed at group meetings are available on our GitHub site.
Facebook - You can also follow us on Facebook for announcements.
Email - We also have an old-fashioned thing called an email address.
Location and parking
---
The Technology Cooperative is located at 127 West Jackson Avenue, Unit 103, Knoxville, TN 37902 next to Awaken Coffee. The nearest free parking is located across the street from Sweet P's BBQ. There is currently road construction in the area so please refer to the map below for parking.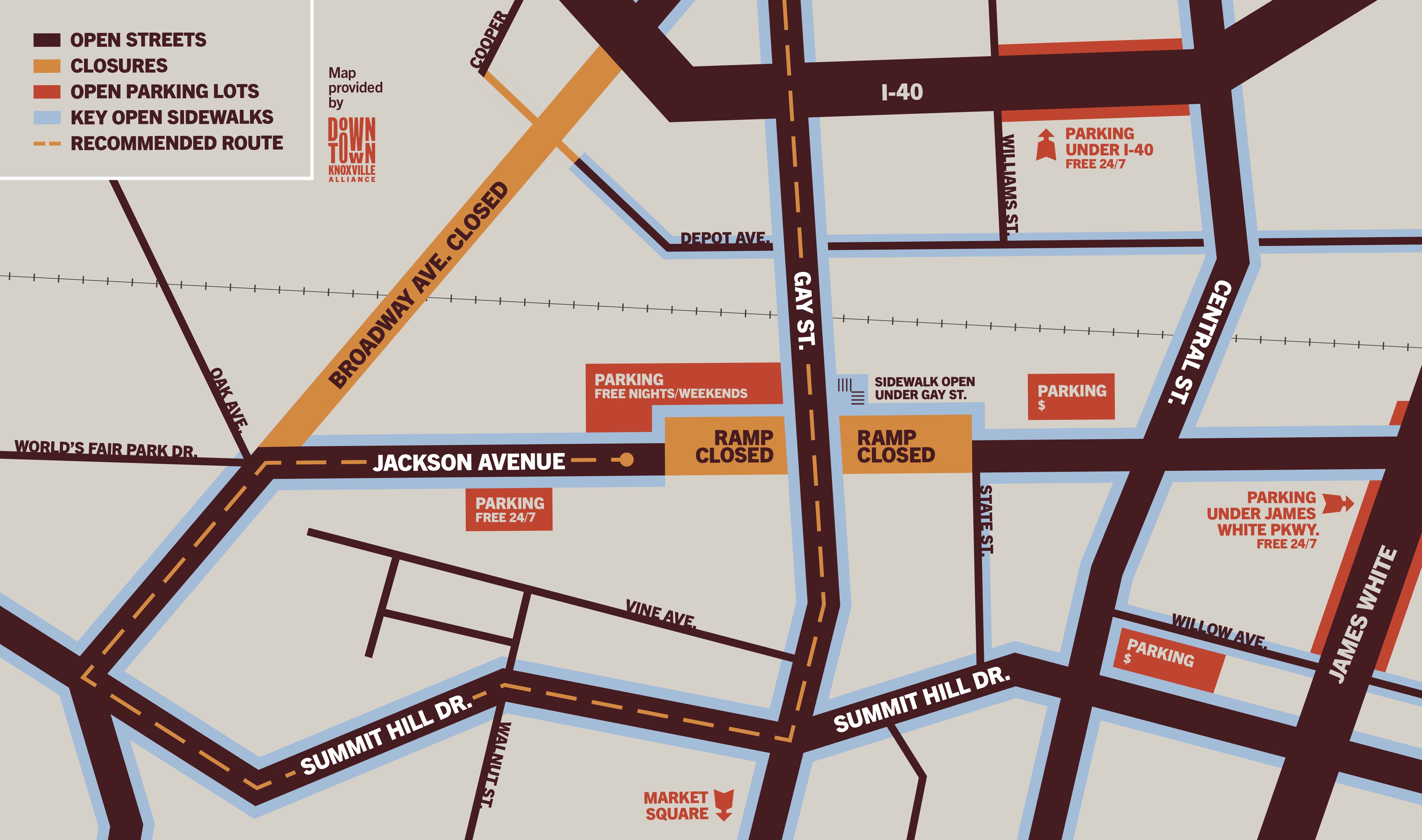 📅 Upcoming events
---
Want to give a presentation, lead a discussion, or demo some code? See the Submit a talk guidelines on our GitHub repository for more information.
Online edition
March 30, 2020 from 6:30-8:30pm
Knoxville, TN
This month is our first online meeting no thanks to the virus outbreak. Tune in at 6:30pm to discuss all things Apple such as the new iPad Pro keyboard and MacBook Air. Connection details are available in our Slack channel.
📆 Past events
---
2020

2019

2018

2017

2016

2015

2014
Resources
---
Resources for learning the Swift programming language as well as macOS and iOS app development are provided below.
Ray Wenderlich
Flight School
Hacking with Swift
Big Nerd Ranch
Design+Code
NSHipster
Little Bites of Cocoa
iOS Dev Weekly
Swift by Sundell
Knoxville CocoaHeads since 2014